Eight ambassadors have been selected to share their projects as part of this year's BC Culture Days programme.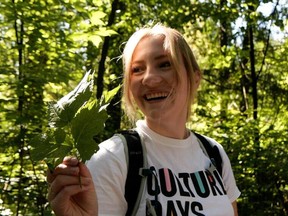 Reviews and recommendations are unbiased and products are independently selected. Postmedia may earn an affiliate commission from purchases made through the links on this page.
Article content
BC culture days
Article content
When: September 23 – October. 26
Article content
where: different places
informations: Culturedays.ca/bc
Like many, Emily Kvist started hiking during the COVID-19 pandemic.
"I've hiked quite a bit before," said the Fraser Valley-based artist. "But as a printmaker who needs access to communal and communal spaces, it has been very challenging. When you print, you often need specialized equipment, and not being able to access it was emotionally draining. I took long walks to boost my creativity."
Kvist is one of eight selected ambassadors who will share their projects as part of this year's BC Culture Days programme. The 13th Annual Celebration of Local Arts features free and participatory events and activities from artists in communities across the county. Dance, theater, visual arts, storytelling, poetry, film, music, and more are represented in the month-long nationwide initiative.
Article content
The Kvist project highlighted by Culture Days is called Into Nature. Over the summer, she ran two hiking art workshops, one in Abbotsford for adults and one in Mission catering to families. She directed hikes, brought supplies, and had participants make outdoor prints using found woodland materials.
"We were taking our backpacking print studio to the tracks," said Kvist, who also works in sculpture and installation. "We'd do anything from listening to print as well as scavenger hunt to looking more closely at things that were around us."
This was the first phase of the Into Nature book. The second was a pop-up installation in which Kvist installed collaboratively created eco-print panels while hiking a walking maze at Mill Lake Park in Abbotsford. The installation lasted for a week in August. A mini-documentary about the entire project will be released on September 28.
Article content
"The most important thing I took away from Into Nature was the number of people who wanted to participate, and a lot of those who didn't come from artistic backgrounds," she said. "In the maze, 15 to 20 people helped clear the weeds and prepare the site. People just wanted to participate."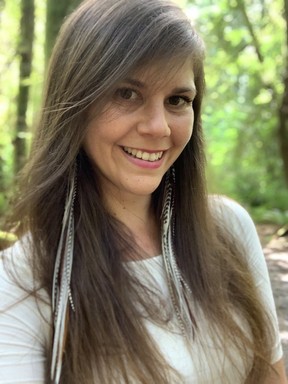 Besides the ambassadors and their projects, BC Culture Days includes everything from self-guided neighborhood tours to Vancouver Opera pop-ups to a one-day reggae festival to a DIY donut workshop. There's even room for a book. Lindy Nolte will begin her residency in Richmond as a writer as part of Culture Days.
"It will introduce me to the community," the Vancouver writer said of her official unveiling on September 24. "The mayor will have an opening ceremony, and I will perform a piece of spoken word."
Article content
The 2018 Vancouver Grand Slam got some attention in 2020 for a love poem for Our Earth, which I read at TEDxBearCreekPark. Born and raised in South Africa until the age of nine, Nolte found herself in contact with a publishing house in that country. The company published its first book on poetry, Barefoot and Oystrock.
As part of her residency at the Richmond Cultural Center, Nolte will hold workshops for teens, adults, and seniors. "And I will have a space where I can focus on my own creative projects as well as talk to emerging writers."
I've worked with teenagers before, but hair workshops for seniors will be the first.
"My workshop at the Minoru Center for Active Living is all about nature and poetry," Nolte said. "It will focus on meditative writing processes and ways to engage our senses. Much of my writing practice is largely rooted in nature."
You'll get a trial run with workshops for teens, their usual demographic. "Then I'll adjust it and see how it might be different for seniors. My main concern is being present. If we're enjoying a particular exercise, we don't feel rushed to go to the next thing."
#Culture #Days #showcases #dozens #events #artists #projects #outdoor #print #DIY #donut #workshop