The Especially kids in need DIY SOS Back again this year, the team will take on one of their biggest projects to date: building a new home for a Leeds-based charity.
With only 10 days to complete construction, it's another challenging task – and presenter Nick Knowles and the team will need to get plenty of concessions from good local suppliers and dealers to get everything done. Fortunately this year they have teamed up with BBC Radio 2 to help engage more people.
Here's everything we know about this year's heartwarming special offer Children in need 2022…
DIY SOS Children in Need Special: When does it run?
these years Especially kids in need DIY SOS It will air on Wednesday 16th November at 9pm on BBC One.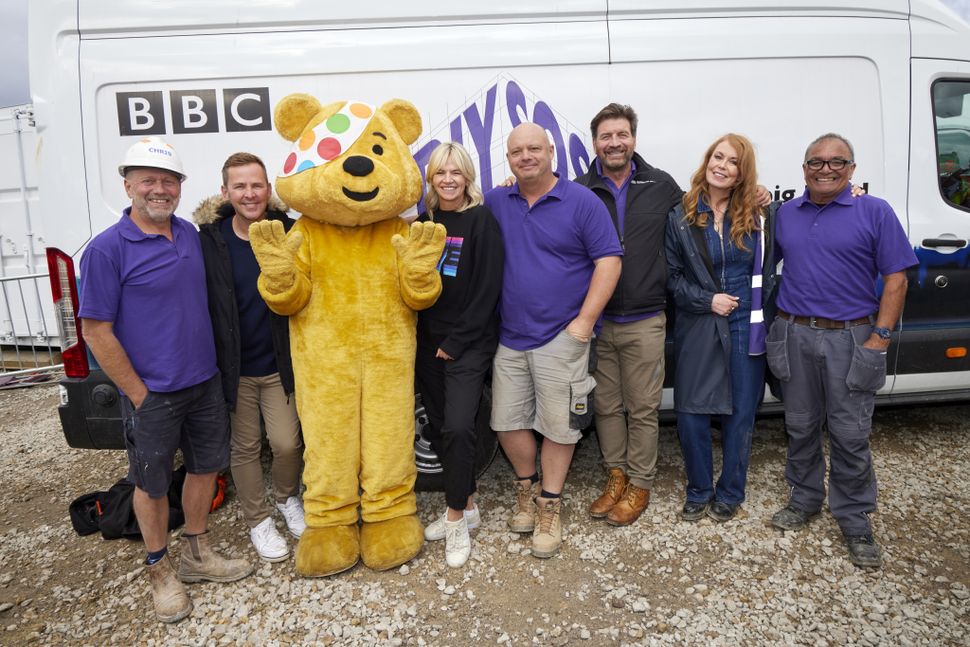 Special for Kids in Need DIY SOS: Who Offers It?
After the comedian Rod Gilbert He stood in place during last year's long special service DIY SOS Presenter Nick Knowles is back on site for this year's edition.
DIY SOS Children in Need Special: What is Charity?
The charity that inspired this year's building is a Leeds-based organization getaway girls (Opens in a new tab)which supports girls and young women across the city who often face challenges in their lives.
The Getaway Girls originally operated from a listed home, but as demand for their services increased, the charity grew more out of its original space and operated from rented spaces in the city. This is the place DIY SOS TEAM COMES: They plan to build a custom, secure, long-term home for the charity with all the facilities they need to serve their community.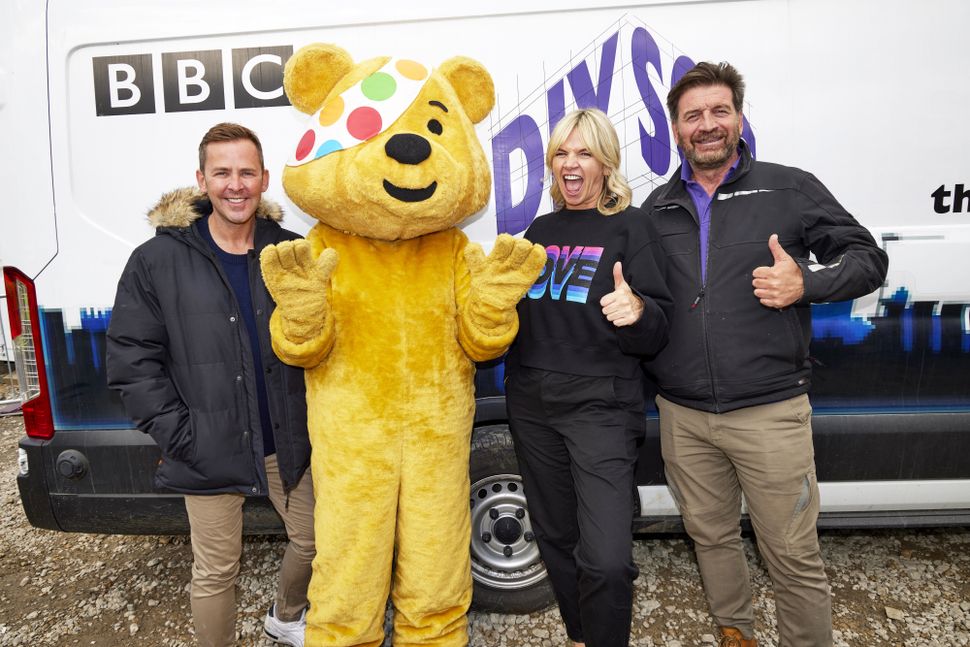 DIY SOS: Who are the Helping Celebrities?
As this year's build takes place in partnership with BBC Radio 2, you can expect to see some of your favorite Radio 2 broadcasters stopping by to help. Among the stars who don a high-visibility jacket and hard hat to help on location include Scott Mills, Rylan, DJ Sponey, and Sarah Cox, while Joe Withy and Zoe Paul meet some of the people whose lives have changed before the Getaway Girls — and at a DIY SOS First, Zoe presents her breakfast show straight from the grand reveal of the completed building.
DIY SOS Children In Need Special: Interview with Nick Knowles
What can you tell us about this year's project?
"We did this for an organization that does extraordinary things for young women and girls in the Leeds area. They have a history of doing a great job, but they didn't have a facility to be able to provide more help. And that is where we have been able to bring together the construction industry and people in the workforce who usually can't afford them, and as a result, there's a great new facility, with which they will be able to help a lot of people."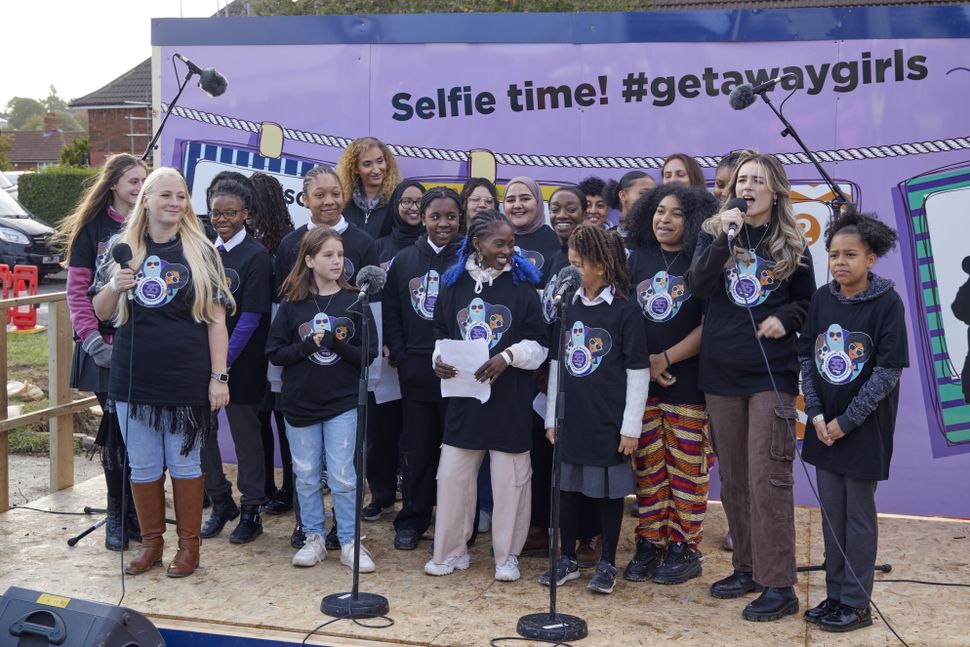 What are some of the challenges you faced this year?
"Well we had terrible news of Her Majesty's passing at the beginning of construction, and then the funeral was in the middle. Our schedules are very tight, but in the end we had to show respect, and give people a chance to see the funeral, which made a big hole in it. But after I worked with So many royals over the years, the one thing I was absolutely sure of was that the Queen didn't want the facility not to be built because of the funeral, so we were respecting and marking it, but we also pushed and got the job done.
"Also, the site was in the middle of a residential property, so we had to be aware of the people who lived in the area – we were causing a lot of disruption for a very short and intense period. Another problem was the materials – construction lumber has gone up 50% in the year And the last half years. Will our suppliers, when they struggle to get supplies from building contractors, still be generous with the more expensive materials until we actually got the job done? And as usual, people went an extra 100 miles and made all stops."
How useful are the presenters of Radio 2?
"It was fun – I think they all arrived a little nervous because they wouldn't be able to help much, and might feel a little fishy out of the water! But in fact, they all came out really touched by the people they met on site, and really stuck with themselves."
"A lot of them brought in really good building ideas, which we were able to incorporate as we went – DJ Spoony in particular suggested the way we were about to build something in the media room the wrong way, and it would work a lot better if we changed things up. Rylan brought in tooth whitener and hairspray. , but he also showed an attitude to join in, and it worked out really well!"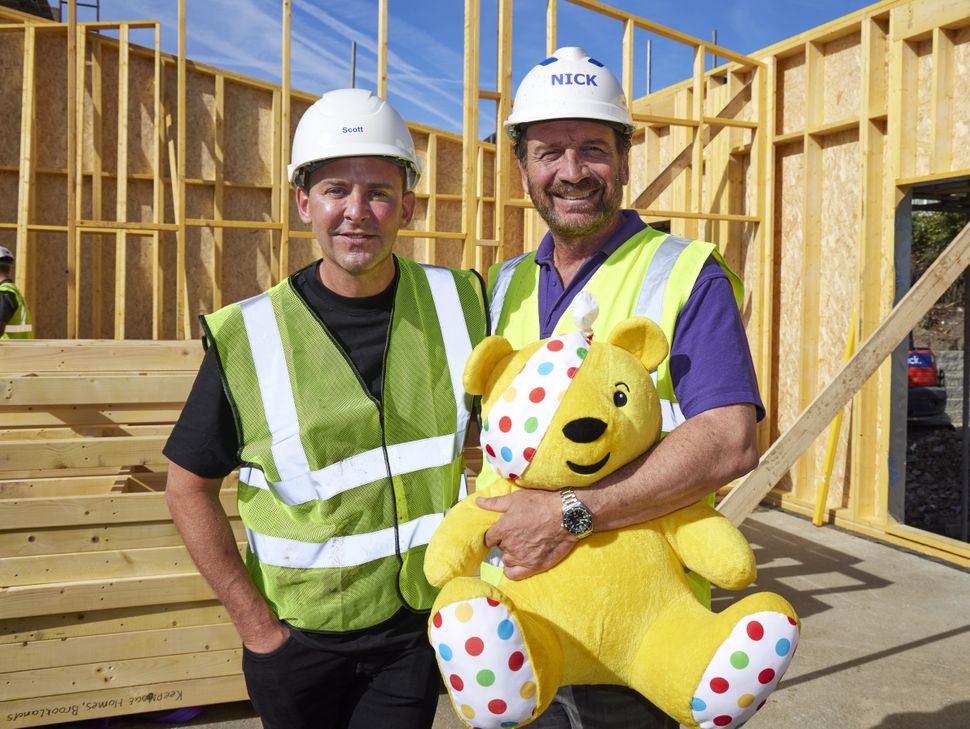 How did you feel when Zoe Ball aired her breakfast show during the big reveal?
"In order to get the timing, we had to start detecting really early! I was trying to detect one part of the building and there was a whole load of noise outside the front door, and I walked out and said, 'You gotta be quiet here because we're doing the detection'—and the radio crew was 2! I was like, 'Oops, sorry! "
"Actually, at the end of the reveal, that's the moment I showed them all over the place and they were in shock, and Zoe went live on Radio 2, and we were able to have that magical moment where they responded to what people had built for them. Regulatory, it was an extraordinary revelation to put together, but well worth it."
How do you cope when construction is over? He must get very emotional…
"Yeah, it is! People can have what we call an 'SOS dip,' which is the week after you do one, you have a kind of stumbling period where you feel very sad. I've had a high-boiler crisis for 10 days normally – it was 13 days in This particular day because we're past – and there's a sense of frustration afterwards because of all the feelings you've had, and you've been keeping it together for the show. It's not unusual for me and the other team members to stop at a service station and enjoy a little sentimental moment on the way home!"
#DIY #SOS #Children #Special