Here are some fun vegan foods to serve at your next ghoul gathering.
Serve this green soup from your best cauldron.
6 cups cooked broccoli florets, reserve some for garnish if desired
2 cups vegetable broth
1/2 cup non-dairy milk or soy-bleached
1 cup cooked potatoes or leftover mashed potatoes
1 cup white beans
2 tablespoons of apple cider vinegar
1/3 cup shredded vegan cheddar cheese
1/4 cup nutritional yeast
Put all ingredients in the blender. Mix until smooth or keep it a little chunky, if desired. Heat the soup in a saucepan. Garnish each serving with additional broccoli florets and cheese slices, if desired.
1 days
1 Idaho potato
Vegan Ramen Noodles, 1 package per person
1 or 2 cans of black beans
Optional: parsley, cucumber peel, spices
Preheat the oven to 400 degrees. Peel and cut the yam and potatoes into slices. Bake the slices on parchment paper in the oven for 15 minutes or until tender. Fabulous. Using a sharp knife, cut yam slices into pumpkin faces. Using scissors and straw, cut out eyes and ragged shape at the bottom of the potato ghosts.
Heat 1 cup of water for each packet of ramen noodles. Cook the noodles according to package directions. Add black beans and a can of seasoning or your own spice blend: dried onion flakes, garlic, etc. Add more water to make soup with more broth. It heats up all the time.
Place soup in a large bowl and garnish with parsley, cucumber, yam squash, and potato ghosts, or garnish individual servings.
One large apple makes about six "bites".
An apple
1½ tablespoons seedless strawberry or blackberry jam per apple
About 2 tablespoons of sliced ​​almonds per apple
Slice each apple in half a long way across the core, then slice each half into quarter-inch slices. Place the almond slices in the shape of the teeth around the outside of each apple slice near the apple peel. Place a spoonful of jam behind the almond slices and place another apple slice on top of it.
vegan graham crackers
white vegetable frosting
Seedless raspberry or strawberry jam
Break the vegan graham cracker away. Spread the white vegetable garnish on the center and top using a small ball (about ½ teaspoon) of seedless raspberry or strawberry jam.
5 islands
5 slices of almonds
Cut vegetables for dipping
16 oz of vegan sauce
Put a vegetable dip in a bowl. Wash the carrots well and cut them into finger-sized pieces. Place the carrots in a dipping bowl and place an almond slice on each end. Dipping on the back of each almond slice helps the carrots stick to it.
1 package frozen vegetable meatballs
1 bag of blue corn chips
Leftover rice, pimento or yellow or red pepper
Cook the meatballs according to package directions. a little bit cold. Insert the broken cornflakes into the sides of each meatball to form the wings. Add eyes made of rice, diced paprika, or peppercorns. Serve the meatballs with ketchup or any other sauce.
puff pastry, defrost
Vegetarian kielbasa or sausage
Sliced ​​green olives or black olives
Roll a sheet of puff pastry a quarter inch thick. Cut the dough into thin slices. Wind ribbons around each kielbasa or hot dog to look like a mummy. Bake on a baking sheet at 400 degrees until the puff pastry is slightly brown. Before serving, add olives to the eyes. Serve it with ketchup.
One sheet of puff pastry makes about eight sausages.
3 cups (or more) cooked rice
For garnish: cooked bacon, cooked meatballs, beans or lentils, guacamole, sliced ​​red peppers, black olives, water chestnuts, vegan luncheon meat steak, ketchup, spring onions, etc.
Lightly oiled baking pan. Spread the hot rice on a square or round baking tray. Cool the rice slightly and then using your fingers, shape the rice into a face shape. Use vegan food for decoration, and make a scary face.
5 cans black beans or pinto beans
Seasoning as desired
About 4 cups of quick-cooking oatmeal
1 onion
ketchup
Mash the black beans in a large bowl. Add spices, if desired. Add oatmeal, one cup at a time, until mixture forms. Garnish toes and stump with onion slices and ketchup. Bake until firm. Decorate with extra ketchup.
One package of veggie burger crumbs
Vegetarian cheese slices, mozzarella or cheddar
8 oz tomato sauce mixed with garlic powder, onion powder, fennel and Italian seasoning to taste
Green olives, sliced, as desired
Sliced ​​black olives, as desired
1 red pepper or tomato, chopped to make a tongue
vegan pizza dough
Fried veggie burgers crumble in a skillet. Add about 1/4 cup of tomato sauce – just enough to moisten the crumbs so they stick together. Add more sauce if needed. Add cheese and olives (if desired), keeping olives for eyes.
Dust a long piece of plastic wrap with flour. Shape the pizza dough into a long snake shape, then roll it out onto the plastic wrap, using a rolling pin, 6 inches wide and 36 inches long. The length of the snake is determined by the amount of pizza dough you use. The longer the snake, the more difficult it is to roll it!
Place the cooled burger mixture in the middle of the snake. Don't fill the snake too much or you'll get a mess. Use the plastic wrap to help wrap the pizza dough around the filling. Make an arrowhead shape at the top of the snake for the head and make a pointed tail.
Bake at 400 degrees for 15 minutes or until the eel is tender. Garnish the snake with pepper or tomato tongue and olives for the eyes. Heat the rest of the tomato sauce and serve with the eel.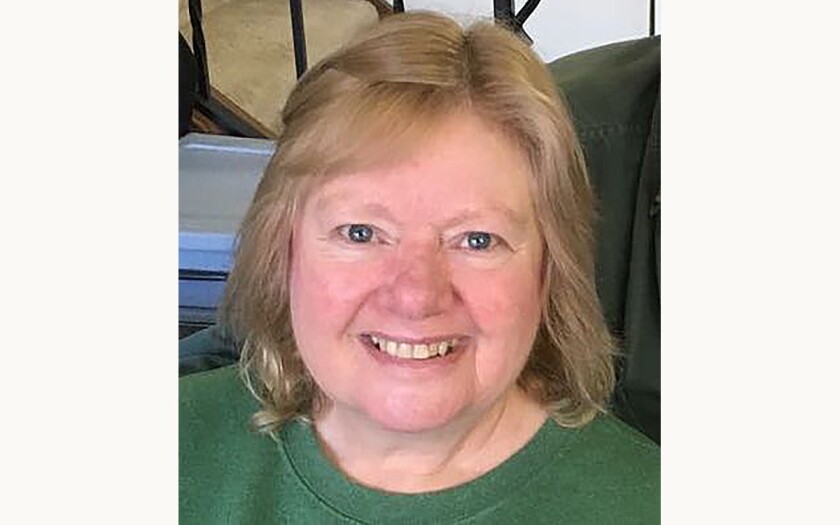 Susan Alexander is a food columnist for the Duluth News Tribune. She loves gardening, farmers markets and making delicious meals consisting of whole grains, fresh vegetables and fruits.
window.fbAsyncInit = function() { FB.init({
appId : '929722297680135',
xfbml : true, version : 'v2.9' }); };
(function(d, s, id){ var js, fjs = d.getElementsByTagName(s)[0]; if (d.getElementById(id)) {return;} js = d.createElement(s); js.id = id; js.src = "https://connect.facebook.net/en_US/sdk.js"; fjs.parentNode.insertBefore(js, fjs); }(document, 'script', 'facebook-jssdk'));
#Vegetarian #Cooking #Set #Fire #Cauldron #Halloween #Buffet #Duluth #News #Tribune